Welcome to family home swaps
The FREE friendly home swap community for parents travelling with kids
#holidaylikealocal
A community of
travel-loving parents
A community of
travel-loving parents
Find your home from home
The budget-friendly home swap concept gives you a unique travel experience.
All of our homes are geared for family life so you can pack light and relax, knowing your kids will have plenty to keep them entertained.
Connect with like-minded parents, discover new destinations worldwide, and holiday through the eyes of a local.
How it works
No joining fee, no membership, free to swap.
Join the conversation!
Join our friendly Facebook community of adventure-loving parents.

Share your home listing in the group, tell us what you are looking for, find your home from home, and enjoy a unique holiday with your kids.
Who is our home swap community for?
Our community is for EVERYONE.
Parents like you and me.
You don't have to have an Instagram perfect property.
Our focus isn't just on your home - we want to know about your local area, the experiences families can have when they home swap with you and your inside knowledge on the activities your kids love.
We position it as 'holiday like a local' - getting insider information on where to go and what to do, putting kids at the heart of everything we do.

Join us and start exploring the world one home swap at a time.

Register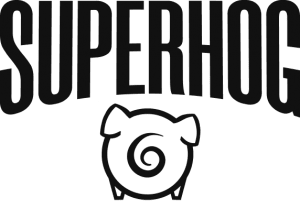 Pricing
Our platform is currently FREE, and all bookings include biometric verification and a £3m accidental damage and liability guarantee* with every booking so that you can holiday with peace of mind.

*Via our partner Superhog
View pricing options
The FREE friendly home swap community for families who love to travel
We are a global community of parents who love to explore the world with our kids and value authentic local experiences.
Family Home Swaps enables parents to connect globally to enjoy holidays in different countries and environments while enjoying a home from home.
We believe that home swapping with like-minded parents gives you a unique holiday experience and new friendships whilst drastically reducing your holiday costs.
Family home swaps is designed for all aspects of family travel, from a weekend break to a school holiday getaway or a longer-term 'life' exchange.
Our global footprint spreads from Canada to Ecuador, Uruguay to South Africa, England to New Zealand, Cambodia to Mexico and many more countries.
We encourage you to join our 'family home swaps' Facebook group to promote your home listing, tell us what you are looking for, and keep updated with our latest listings and member requests.
We can't wait to help you find your home from home in another area of the world and enjoy exploring destinations that you may not have considered before.